Back to top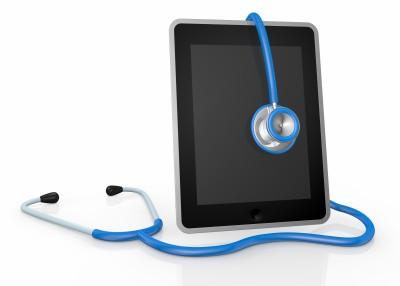 The Medicare and Medicaid EHR Incentive Programs provide financial incentives for the "meaningful use" of certified EHR technology to improve patient care. CMS has already established requirements for Stage 1 and Stage 2 of Meaningful Use that must be met in order to receive an incentive payment. 
Meaningful Use Stages
Stage 2 criteria was published on September 4, 2012 and is currently being implemented by several facilities that have already completed Stage 1. CMS offers several tools to aid your facility's completion of these stages. For additional information on the requirements for Stage 2, click here.
Even though Stage 2 is in full-swing, your facility can still participate in Meaningful Use. However, all providers must achieve Meaningful Use under the Stage 1 criteria before moving to Stage 2. For information on Stage 1 requirements and detailed objectives, visit CMS's Meaningful Use Page.
If you have not participated in the EHR Incentive Programs previously, visit the Getting Started Page to learn how you can take part in the program.
5 Tips for Successfully Achieving Meaningful Use
Here are a few quick tips to get your facility on track for a successful Meaningful Use Implementation:
1. Assess your Starting Point. It is critical to be aware of your facility's current stage in the process. This will help you to plan for how much time and effort must be devoted to preparing your facility for conversion, EHR Implementation and lastly, meeting each stage of Meaningful Use.
2. Develop a Time-line for EHR Adoption. Plan ahead based on where your facility currently is in the process. If your facility has not started the EHR Implementation process yet, make sure you allow time for the transfer, any issues that may arise and the hybrid period for your medical records.
3. Prepare and Train Your Staff. Meaningful use is a practice-wide effort, and knowing how to find the right data is important. It is critical to set aside time to conduct training sessions to get everyone on the same page. Your EHR vendor is usually a good resource to turn to for training.
4. Integrate Meaningful Use Measures Into Your Workflow. Data must be entered correctly in order to qualify for incentive payments. Most data collection can be done by front office staff, but some must be done by the physician or PA. Make clear throughout your organization who is responsible for recording what.
5. Create a Patient Engagement Strategy. Without patient engagement, Meaningful Use is impossible to achieve. It is important to inform and engage all patients regarding electronic access to their medical records and its benefits. Developing this strategy early will help participation to be high.
Clinical Quality Measures
Beginning in 2014, all providers, regardless of whether they are in Stage 1 or Stage 2, will be required to report on the 2014 Clinical Quality Measures finalized in the Stage 2 rule. CMS has also provided information on what to report in 2013 as well as how to transition into reporting for 2014, which can be found here.
Also beginning in 2014, all eligible professionals and hospitals beyond their first year of meaningful use will be required to submit clinical quality measures electronically. You can visit the Electronic Reporting Specificationpage of the EHR Incentive Program for additional information on this requirement.
---
In order for your facility to be most successful in this process, it is important to reach out to and use the resources of your vendors and partners. Choosing the right EMR vendor for your facility is a great place to start. Do your research and make sure that whichever system you chose offers the support and training that your facility will require.
(For a list of Certified EHR Technology, visit HealthIT.gov.)
Are you thinking about making the switch from Paper to Electronic Medical Records? Learn more about how MediCopy can help you make the transition with our EHR Conversion Services.