Back to top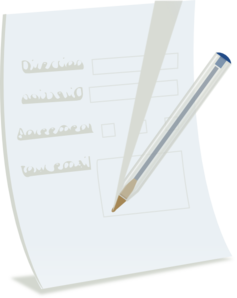 Recently, the Training Coordinators held a MediCopy University workshop to spotlight the Disability Department and refresh all employees on the structure of a Disability Department employee's day. Below is some basic information regarding disability and FMLA forms and why MediCopy is chosen by physicians practices to complete forms for their offices.
What is an FMLA form?
FMLA (Family and Medical Leave Act) entitles eligible employees of covered employers to take unpaid, job-protected leave for specified family and medical reason.
When Can Leave Be Taken?
For the birth of a child and to care for the newborn child within one year of birth.
To care for the employee's spouse, child pr parent who has a serious health condition.
For a serious health condition that makes the employee unable to perform the essential functions of his or her job(s).
Short-Term Disability vs. Long-Term Disability
Short-term disability (STD) insurance covers a percentage of the patient's lost salary should injury or illness keep the patient from working. Disability insurance usually takes effect when a patient has exhausted any available sick leave.
Long-term disability (LTD) insurance helps replace some of your income for an extended period when you cannot work at all or can only work part-time due to a disability. 
Both STD and LTD require documentation from the patient's physician that explains the condition and also estimates how long the patient will be unable to work. 
Why Physicians Choose MediCopy To Complete Forms
MediCopy handles all communication with the patient regarding the form completion process, minimizing phone calls to facility. This allows clinical staff to focus on patient care.
Forms are completed by the MediCopy staff securely through the facility's EMR system and via MediCopy's CarePortal, allowing the facility's staff to check status and view the process of completion.
Disability Form Specialists ensure that the completed forms are delivered directly to the requesting party including insurance carriers, human resource departments or patients. 
To learn more about our Form Completion services, Click Here.