Back to top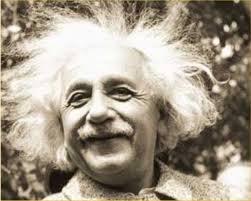 I don't know much about hair. My hair is essentially virgin hair. Aside from the occasional highlights that graced my locks in the early 2000s, it has never been tainted by harsh chemicals or colors. I also haven't spent a whole lot of time trying to learn about my hair. I know it's brown and that I've had it for almost my whole life, but my knowledge is pretty limited besides that. I do know one thing though. I hate cutting it. I can't stand it. It's an exhausting experience for me. I can't stand spending money on things like that. I like spending my money on tangible items that I can enjoy and admire in my grasp. The only thing tangible in getting a hair cut is the hair that took me weeks to grow, laying on the floor, only to get swept up like garbage. It's just terrible.
I understand; however, that getting a hair cut is a non-negotiable necessary evil. You see, when my hair grows, it turns into a beast. It doesn't grow down my back, or in any particular direction at all. It just starts growing all over the place. It feels like I have Medusa's snake head, mixed with a bits of string spun out of lead. One day I asked my barber, "Is there any way to grow this out, but make it do what I want to do?" The response was yes, but I had to train it. I had to have more regular hair cuts make sure that it grows in certain areas and not in others. More hair cuts?? No, thank you. I will let it grow till I'm miserable and then cut it. Kind of like where I'm at now.
I'm sure you are now wondering why I'm jabbering about my hair. For one, it's seriously annoying the hell out of me. For two, MediCopy is growing, and growing quickly. With more business, more is needed to keep it organized and tame. More focus and time has to be put into it make sure we end up with an awesome looking mane. And that goes for any small business in the position of growing at a rapid pace. So, here are a some things to remember as you business continues to grow...
Awkward Stages Are Inevitable
But don't let those growing pains discourage you. There will be hurdles and bumps along the way, and that is totally normal. While it may require some changes in your normal workflow (that no one is used to) or a little extra time, always remember that these stages are temporary and can ultimately set you up for great success. 
Being Overwhelmed Is Okay
...and NOT the end of the world. I was telling an employee a few weeks ago that every person that has moved up in the company has been very overwhelmed at some point and worked through that. Anyone can be stretched to their breaking point, but you can persevere. Sometimes it may feel like just saying, " I gotta get this cut," but push through and you will reap the benefits.
Get Creative
MediCopy grows because of its employees (which I would confidently say applies to any growing company). Suggestions and ideas can make awkward and stressful stages, and make them more tolerable - possibly easier to get through. 
More Work = More Attention
Cutting corners is never a good practice. Making sure that distractions are kept at a minimum and allocating more time for a task at hand will make sure that not only you will get your work done, but also get it done correctly. 
Healthy Growth Starts From The Roots
Our job here at MediCopy is to provide a good foundation for the business to grow. If we don't follow best practices or provide the best service for our patients, clients and customers, we will not grow. It's really that simple. Make sure you keep this in mind every time you speak with a client or customer or go about your work day. 
---
In conclusion, we want MediCopy to grow to an epic Crystal Gayle scale and not look like Howie Mandel. Just Google those two people and you'll understand. With the proper care, the sky is the limit. Cheers!