Back to top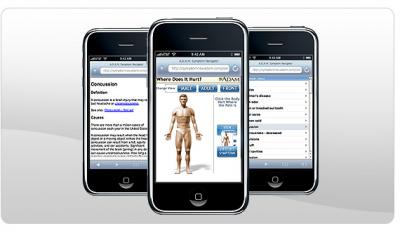 Mobile devices have made a swift move into the industry as reliable tools for health care professionals. Physicians, health care providers and administrators are all using smartphones, laptops and tablets in a variety of ways to improve medical, technical, and administrative tasks.
Thanks to this recent widespread use of mobile technology, health care providers can access patient data quickly and efficiently, allowing them to focus more on patient care. However, along with this greater efficiency comes the potential to create security issues for providers who must remain compliant with HIPAA.
Despite the many advantages of mobile devices in health care, there are also several information security issues that cannot be ignored. One major area of concern is in regards to physicians using their personal devices for care-related purposes. According to a recent Health Information Trust Alliance (HITRUST) report, more than 21 million patient records were breached with 45% caused by device theft. The loss or theft of mobile devices exposes sensitive PHI to the wrong parties, and the potential for theft increases as more personal devices are being used in health care.
Furthermore, most mobile devices are not adequately equipped to protect data access and have security settings that can be easily bypassed. If your organization is currently or planning to use mobile devices, it is necessary for proper security methods to be implemented to prevent illegal access to confidential patent information. How can smartphones and tablets be incorporated into patient care while abiding by the privacy regulations in HIPAA?
To help comply with HIPAA Privacy and Security Rules, HealthIT.gov offers the following five steps that organizations can take to manage mobile devices used by health care providers and professionals:
Decide - Decide whether mobile devices will be used to access, receive, transmit, or store patients health information or used as part of your organizationss internal networks or systems.
Assess - Consider how mobile devices affect the risks to the health information your organization holds.
Identify - Identify your organizations mobile device risk management strategy, including privacy and security safeguards.
Develop, Document, and Implement - Develop, document, and implement the organizations mobile device policies and procedures to safeguard health information.
Train - Conduct mobile device privacy and security awareness and training for providers and professionals.
Training your staff is one of the most important factors in staying compliant. If your organization is planning to use mobile devices, it is critical that policies and procedures be set in place and that your staff are continuously trained on those policies and procedures. The newness of mobile devices in the industry brings with it a lack of knowledge in the employees that use them. If an individual has not been educated on the potential risks as well as the required security measures, the chances of a breach or violation significantly increase.
Although there are many privacy and security concerns associated with mobile technology integration, it is not likely that we will see any decrease in its use within healthcare organizations. The rapid shift towards digital and mobile only promises to continue growing across the industry.
- Christiana Thomson, Director of Business Development