Back to top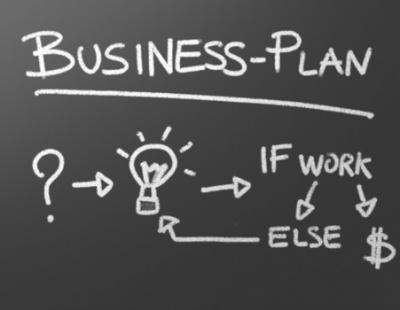 When selling a service to consumers, you must focus on key best practices in order to yield clear results. Small, diverse businesses are often able to get the upper hand over large corporations, because they represent the social and economic diversity within the market. Smaller companies are also creating more competition in the marketplace for larger corporations by being innovative and energetic. Below are ways for smaller companies to successfully sell their products while in competition with larger corporations.
Start Small
Even a small project can have a big impact. If you take something small and treat the project like it is the biggest project of your company's history, it builds great rapport. This could potentially give you opportunities for much larger projects and success in the future.
Seek Feedback
Staying in contact with the buyer is important. You need to stay visible and relevant to them at all times. However, there is a fine line between staying on the radar and becoming a bother. Instead of hounding the potential client with business propositions and asking for updates on decisions about products or services, sending positive messages such as industry updates, business changes, etc. will go a long way with a potential client. You want yourself to come across as a positive and not just a salesperson and as a person, not a robot.
Also, consider constructive ways of contact. Buyers and decision makers get phone calls and emails constantly. If you aren't getting call-backs or email replies, try sending something a fresh, different way. Mailing a letter or sending a them a fax are two methods that they will almost definitely read. Nevertheless, you must also always be prepared for criticism. Learn from what the buyer suggests and never get defensive to their advice.
Focus Efforts
Find out who you would want as a client and target them. Many large companies have vendor applications that you can submit information about your product services. While the response may not be immediate, they are still looked over when related business needs are required. Do research on trade shows and before signing up for a show, get a list of all the attendees. Pick shows that your target customer is going to attend. Pick all the companies you would like business from off the list and then figure out who from those companies are going to be there. Contact them directly before the show and see if you can schedule some time with them while you're at the event.
Be Consistent, Concise + Professional
Treat every project and/or client with the same quality regardless of size. Don't neglect some potential clients by only staying in touch with a couple. Be professional and make sure that what you preach is what is delivered. The materials you use such as websites, brochures, etc. all make an impact in some way. If they look unprofessional or the information doesn't quite match up, the company will most likely stop considering your product/service.
Remember, your company should also never promise what it can't deliver. Not only does it give your company a sour reputation, but it also gives the buyer/client a bad reputation for ultimately choosing you for your service. It is much more respectable to the buyer/client to be completely honest with your abilities rather than over promise and under deliver.
Stuart Mobley, Director of Quality + Compliance