Back to top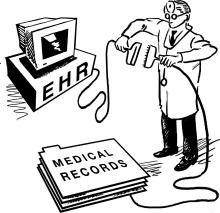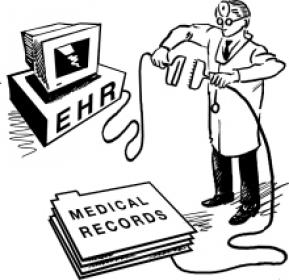 Launching an EHR system is an exciting event, but it can be scary for any organization as their EHR go-live date approaches. Questions begin to arise, such as "Are we prepared?", "Is anything going to go wrong?" and "What do we do if nothing goes as planned?"
These are actually all great questions to be thinking about as you begin the EHR Implementation process. The best key to success is strong internal planning and communication throughout the process.
Although it is impossible to predict everything that may occur or what difficulties you may face during your implementation process, there are some best practices that you can follow to set your organization up for success.
Tips for a successful go-live:
1. Build a strong support team.
It takes several individuals to make a go-live successful. Having consultants and IT support staff from the software company on-site and easily accessible for the first few days of implementation helps to ensure that problems are identified and resolved before operations are significantly affected.
2. Provide extensive staff training.
Begin training as soon as possible to ensure all staff members are ready and functioning when the new system is in full swing. The EHR vendor you choose should offer training resources and tools which should be taken advantage of by all staff members.
3. Analyze work flows and staff roles.
Existing work flows and processes should be defined in order to establish what needs to change and how to develop new work flows with the EHR in mind. Expectations about staff roles in the go-live should be made clear, as well as how the EHR will change their jobs.
4. Test your EHR
Network, hardware, interface, and software should all be tested and reviewed during each stage of implementation. This will allow for any malfunctions or glitches to be addressed along the way and avoid major issues during go-live.
5. Develop a recovery plan. 
In the event of a system failure or internet loss, it is important to make sure a recovery plan is set in place. If procedures are developed to deal with any difficulties that may arise, there is a greater chance that these will be solved quickly and processes will not be majorly affected.
Communication is also very important during this process, so make sure to stay updated with the entire team through status reports and constant feedback. Planning and communicating the changes that will take place early will allow everyone time to accept and embrace the project, leading to a successful implementation.
- Christiana Thomson, Director of Business Development
---
Does your facility need help converting your paper records to a digital format? 
Check out our Digital Conversion and Data Archiving Services.