Back to top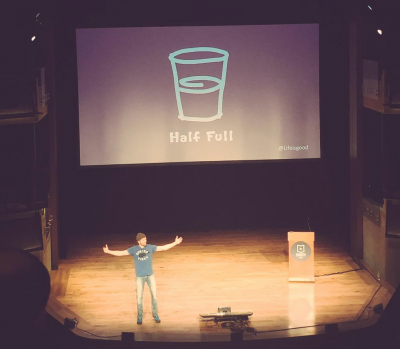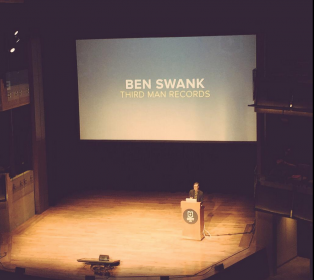 Recently, members of the MediCopy Business Development team attended Emma's Marketing United to hear some amazing stories from business owners of brands we know and love. They each shared how they marketed their way to the top of their game and provided valuable insight on how the rest of us can do the same. While we could never fit into a single blog all of the wonderful tips Marketing United provide us with, we do want to share with you some of our favorite takeaways - with hopes that at least one of these will help you with your own marketing and branding endeavors. Enjoy!
Content: Quality > Quantity
Filling every corner of your website, emails or one-pagers with loads and loads of content may seem like you're helping your cause, but really you're only hurting it. According to Nielson Norman Group, 80% of people are simply scanning your emails, one-pagers, etc. Designing your materials with eye-catching headlines and images that relate to your message will draw more attention to the important, clear words and (to-the-point) phrases near them.
Think of it like this: If you covered up your logo on every piece of marketing material you had, would people still be drawn to read your information, or even recognize your brand at all? Check out Simple and Chubbies for examples of eye-catching content and brand recognition.
Find Your Tone of Voice
Ann Handley of Marketing Profs explains that the biggest challenge people face with marketing themselves and/or their business is producing engaging content. The most important thing you can do to create better content is to discover your tone of voice and never forget it. 
Your tone of voice is who you are. It is why you do what you do. Once you understand your business's mission and tone of voice, you are well on your way to creating amazing content. Hadley likes to explain that the tone of voice equation looks something like this: CULTURE x STORY x EMPATHY = TONE OF VOICE.
Find 3 Keywords That Describes Your Business
...and make them stick. These three words are what you will now base your branding or message off of, in order to reach to your target audience. Sprint Mobile's three keywords are "Accessible. Human. Supportive." They understand their product and that frustrations will come with technology; therefore, they work hard to prove that they employ real people to answer your questions and concerns as quickly as they can.
Take Negativity and Learn From It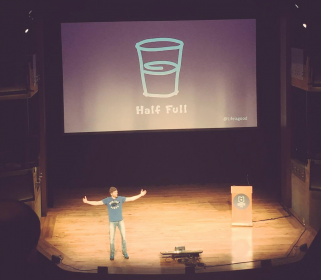 In a sit-down chat with Warby Parker founder Brian Magida, he explains that issues can and will arise and you must always be transparent and completely honest with your clients and customers. By truly understanding a person's specific issue (and working to avoid future issues like it) shows you really do care. Always have the upmost compassion for solving the problem and the customer/client will typically be extremely grateful and willing to work with you to alleviate the situation.
Fanning The Social Media Review Fire
Social media platforms are wonderful places for businesses to stretch their content marketing wings; however, they can also become places where angry customers lash out at a business. Therefore, make sure you respond politely to negative comments and work deligently to find a solution. Always do your best to resolve the issue offline as quickly as possible, but never, ever delete comments from a company page unless you deem them inappropriate to be viewed by others.
Don't Hire A (New) Social Media Specialist
If you are to the point in your business where you feel you need to find a social media specialist, hire someone that has been present with the company for some time and understands the in's and out's of the business. The social media specialist should already understand the dynamics and tone of voice of the business going into the SMS position and you simply can't get that valuable knowledge from a brand new hire.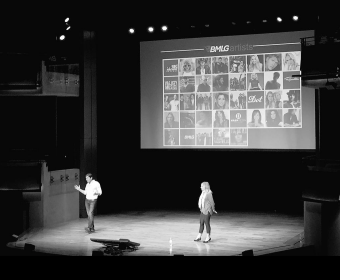 Allow "Behind The Scenes" Employees To Stand Out
It typically takes many A+ employees to help a company run smoothly and successfully. However, many of the people that make this happen are never in the spotlight. Being transparent and show your audience that you are REAL people - not just a bunch of robots force-feeding spammy emails.
 Southwest Airlines does a wonderful job of allowing its employees to take charge in its branding, by having them in speak in promotional materials and even allowing them to write company blogs based on their knowledges and experiences within the company. Furthermore, remember to periodically recognize your employees and spotlight their achievements in materials that your customers and clients can see.
Restate Reasons To Believe in Your Brand
The biggest focus within all of the content and materials you push to consumers is to always focus on what sets your business apart from the crowd. "Why should we pick your business over another competitor?" Never forget this statement when making marketing platforms and choosing the wording that is going into your materials. As stated above, most people are merely skimming your emails, website, etc. and you really need the important stuff to jump out at the them quickly. 
---
(To check out pictures and a full list of speakers from Marketing United 2015, click here!)