Back to top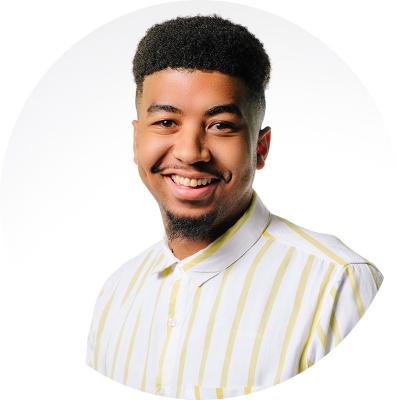 Kadarius Featherstone
What excites me the most is that you never really know what a person might be going through. The opportunity to help others excites me as I consider who will lend that helping hand when I am in need.
What's the one problem you are best at solving? What skill(s) do you have a knack for?
I consider myself a professional at smiling. Most times all it takes to help a person escape the deepest parts of their mind is another sharing a little bit of sunshine into their life.
Where can we find you when you aren't working? What's your favorite way to spend a weekend or Sunday afternoon?
When I am not working, I can be found in the kitchen of a cozy cabin at the peak of the great smoky mountains. I find the greatest peace of mind in traveling and cooking. To combine the two together would be my idea of a perfect weekend.
866.587.6274