We understand that insurance claims and legal matters are extremely time-sensitive and that medical record requests are handled with the utmost care, security and efficiency.
Requestor Resources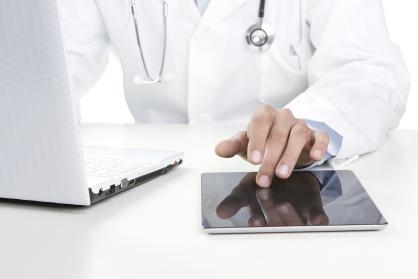 ---
As soon as your office sends a medical record request to MediCopy or one of our partnering healthcare facilities, our dedicated ROI Specialists will retrieve the requested information based on the method that particular healthcare facility allows. If all records are stored in paper form, processing time may be longer in order to capture, encrypt and upload all necessary information to complete the request. However, if the requested records are stored electronically, the request may be processed in as little as 2 business days.
Once all records are retrieved, the complete set of requested records are then stored in our secure CarePortal, invoiced to the requestor (if applicable) and then released based on the delivery method your office has chosen. MediCopy offers secure electronic delivery options in order to accommodate all requestors and expedite the process.
Read more about our ROI provisions and security standards HERE. 
What is MediCopy's CarePortal?
MediCopy's CarePortal is a secure, cloud-based platform that allows you to keep important data at your fingertips, while providing the control and security that protected health information requires.
Starting from beginning to end, there are often multiple parties involved in the care of just one patient. From the time the patient enters a healthcare environment to the time claims are filed, our CarePortal helps to facilitate collaboration and productivity by providing anywhere access to health information.
Our CarePortal Provides
Detailed monitoring, searching and reporting capabilities, allowing administrators to view who is accessing or sharing data at all times
Confidential cloud access for real-time information delivered securely to any device
Mobile access to critical information from any secure device
Easy sharing of files to users both within and outside of your department or company
Direct communication with MediCopy and your staff through secure messaging
Simple creation of secure folders to share information with your patients or team members and promote collaboration around their health records
Elimination of the need for faxing or mailing records
Interested in setting up your own personal, secure CarePortal to store all of your medical record requests and information? Please fill out our CarePortal Interest Form.
---