Back to top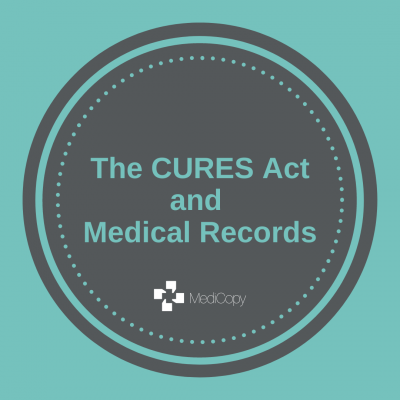 What You Need to Know About Attempts to Use the 21st Century CURES Act to Get Medical Records at a Reduced/Free Rate from AHIOS.
• The 21st Century CURES Act (CURES Act) only applies to electronic records being accessed through an
EMR portal or via API access, by patients.
• The CURES Act information-blocking rules in their entirety are deferential to the rules and fees
permitted under the existing HIPAA requirements.
• The information-blocking provision under the CURES Act does not restrict the allowable fees that may
be charged for copies of ePHI under the HIPAA Privacy Rule access provisions or the Ciox/Azar ruling.
• Cost-based fees to patients (45 CFR 164.524(c)(4)) and similar allowable costs under state laws to third
parties would not be excluded from the recoverable fees under the information-blocking provision.
• Charging of cost-based fees and state statute fees to third parties would not be a practice that
implicated the information-blocking provision as long as the fees charged comply with HIPAA access
provisions.
• The information-blocking provisions do not impact the timeline requirements for release of information
which continue to be determined by HIPAA (45 CFR 164.524(b)(2)) or state law, whichever is shorter.
* The provided information came directly from AHIOS.
---
MediCopy adheres to HIPAA and HITECH guidelines when releasing medical records. Patients who receive their medical records electronically from MediCopy will not be charged. (See our FAQ here) For more information on how to request your medical records from our partnered facilities please follow the instructions here. Records can be requested for personal use or to be sent directly to another party!