Let our trained staff take on form completion, so your office can save time & focus on patient care.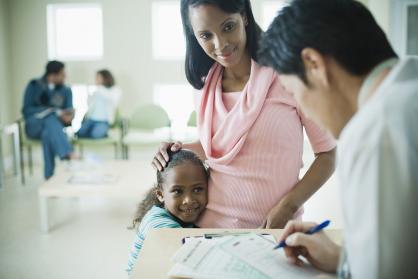 Having peace of mind goes a long way in today's ever-evolving healthcare industry. MediCopy's clinical support team guarantees your patients will receive their completed FMLA, short/long-term disability and insurance claim forms without delay, increasing patient satisfaction and engagement. Physicians will spend less time on paperwork, allowing them to devote more attention to caring for each individual patient.
MediCopy's experienced clinical support team completes all forms submitted to your office, and patients will be able to receive benefits without delay - as we guarantee completion in as little as three business days. Our team will handle all communication during the process, easing tension caused by anxious patients and demanding insurance companies by reducing turnaround time and status calls. By relieving your staff of these duties, they will be able to invest in other critical areas, like patient care.
Disability/FMLA Form Completion Services
A team of experienced clinical support staff will oversee and complete all Disability and FMLA forms
On average, it can take 7-14 days to complete and deliver a form; MediCopy can reduce the completion time to as few as three business days
Forms delivered to your facility may be sent directly to MediCopy for completion or tasked in your EMR system to a MediCopy Form Specialist
MediCopy will handle all communication with the patient regarding the form completion process
Our Form Specialists will access the necessary information within your EMR system in order to accurately complete your patient forms
All forms will be uploaded to our CarePortal with important information documented for review
Once completed, forms will be delivered directly to the insurance carrier, human resources department or patient with validated signature attached