Breast Cancer Awareness Month & MediCopy's Pledge
"I have three beautiful aunts that are breast cancer survivors and one of my good friends is currently battling breast cancer. Cancer is a scary business. You never really know who or when it may affect. Because I have seen so many young women around my age become diagnosed with breast cancer, I have made the decision to start the screening process early. I will have my first mammogram soon. Sometimes you have to take it in your own hands." - Jameia Motley, MediCopy Account Manager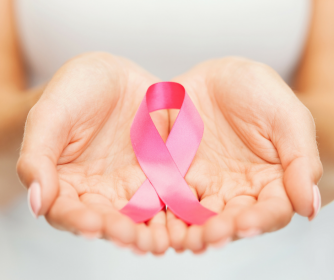 Wearing a tiny, pink ribbon is a familiar sight during the month of October. From your next-door neighbor to an entire NFL team, the bond formed by Breast Cancer Awareness Month is unmatched by anything else. Those tiny, pink ribbons have brought breast cancer awareness to light for so many. Now the question is: how many people know the reason behind the pink ribbon? What must be done next to educate ourselves?
To find out, we decided to poll our office. Of the surveyed group, about 50% stated they know the benefits of early detection and what that entails. While this is awesome news, it is interesting to note that the other 50% stated that they are uncertain, or simply have no idea about where to start with early detection.
Hitting Close To Home
Roughly 1 in 8 women will be diagnosed with breast cancer in their lifetime.

 Center for Disease Control and Prevention
Almost 70% of our surveyed group stated that they know someone very close to them (such as a friend or family member) that has been diagnosed with breast cancer. The Center for Disease Control and Prevention reports that 1 in 8 women will be diagnosed with breast cancer in their lifetime. THAT is a crazy number to think about. With the exception of skin cancer, breast cancer is the most common cancer among American women and a leading cause of death.
There is a silver living to all of this. According to the American Cancer Society, only about 3% (1 in 36) of women will die from breast cancer, as death rates have continued a steady decline since 1989. They go on to say that earlier screening and detection and the monumental growth in awareness have contributed to this. 
Take The Pledge
"I was named after my aunt Lenice, who died of breast cancer the year I was born. Although I did not get the chance to meet her, I've heard she was an AMAZING lady and a strong fighter. Since then, all of my aunts participate in the 'Sister Study' - they have representatives come to your home and collect hair, skin cells, blood, etc. to help find the cause of breast cancer." -Lenice Buckmon, MediCopy Account Manager
Between 70 - 80% of patients diagnosed with breast cancer had no risk factors or family history of the disease, according to the National Breast Cancer Foundation, Inc. Regular mammogram screening is recommended once a woman reaches their 40's, but earlier if you have a family history of breast cancer or multiple risk factors.
There are many ways to fight back against breast cancer. We are closer than we've ever been to making this disease a thing of the past. While early detection is still key, doctors have also found that exercise and breastfeeding aid in lowering the risk of breast cancer, while alcohol, poor diet, and a sedentary lifestyle can raise the risk (National Breast Cancer Foundation). 
Showing support is amazing. The more people that are educated about early detection and breast cancer, the better chance we have of conquering this disease. Even if breast cancer does not affect you directly, chances are it will indirectly affect you at some point in your lifetime. Get screened. Encourage all your family and friends to get screened. Together we can stick it to breast cancer once and for all.
Educational Resources
Susan G. Komen Greater Nashville 
National Breast Cancer Foundation
National Football League support