"Home Sweet oneC1TY" is the phrase MediCopy likes to use when describing their recent move to the  new West Nashville development. "The new space not only means growth for MediCopy, but more importantly, it represents opportunity. Our first office was only 300 square feet and we now have our own custom space designed to meet the needs of almost 100 people." - Elliott Holt, CEO.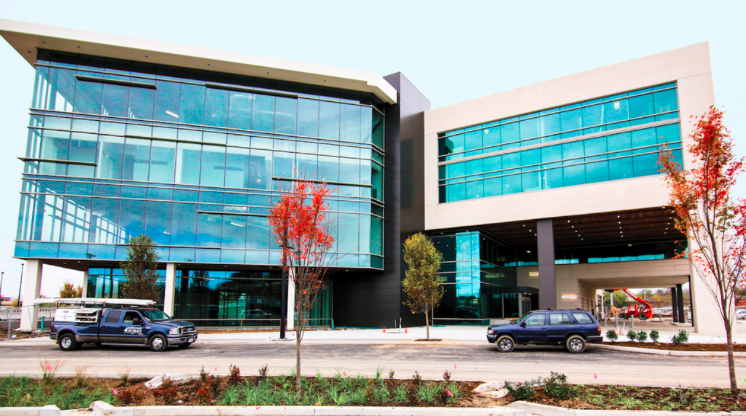 MediCopy officially relocated their corporate office to the new oneC1TY campus off of Charlotte Avenue and 31st. Avenue at the end of 2015. MediCopy has signed a seven year lease at the first building completed at oneC1TY, located at 8 City Blvd. Suite 400, Nashville, TN 37209. A total of 52 employees will be working from this new location, alongside soon-to-be tenants Tennessee Orthopaedic Alliance (TOA) and Microsoft, both moving into the building sometime in early 2016.
MediCopy's move to oneC1TY and the upcoming tenant TOA are not a coincidence. TOA is one of MediCopy's oldest clients and this move will be beneficial for both parties. In anticipation of TOA's presence at oneC1TY, the campus is incredibly patient friendly. It includes drop off points and limited mobility parking, among other intentional accommodations.
About oneC1TY
oneC1TY is a mindful healthy living community on Nashville's West Side innovation district that provides collaborative work environments in the heart of the university-healthcare corridor; as well as residential, retail and hospitality accommodations, all in one synergistic location. oneC1TY creates space for companies to connect with higher education, research and development and other related disciplines on its campus near the center of Nashville's urban core.
About MediCopy
MediCopy is a health information management company that partners with healthcare facilities across the country to securely deliver their protected health information to requesting parties and aid in disability form completion. The company has proudly served hospitals and physician practices across the United States for the past 15 years. Holt goes on to say, "This move marks a special time for MediCopy as we just celebrated our 15 year anniversary and I cannot wait to witness the personal and professional growth that will take place within these walls."
To view more pictures of the awesome new office space, click here.