MediCopy is excited to announce the launch of our new web chat feature, Podium!
Podium is a HIPAA compliant, real-time chat feature that allows patients and providers immediate access to a real employee at MediCopy. Podium will allow patients to check the status of medical records requests and disability form completion services, ask questions about our services, and connect with MediCopy on a platform they are more comfortable with. 
After the launch on Tuesday, September 4th, patients, providers, and requestors are now able to connect with MediCopy, in real-time, regarding our services without picking up the phone or sending an email. MediCopy looks to expand knowledge of Podium, allowing patients an easier way to connect.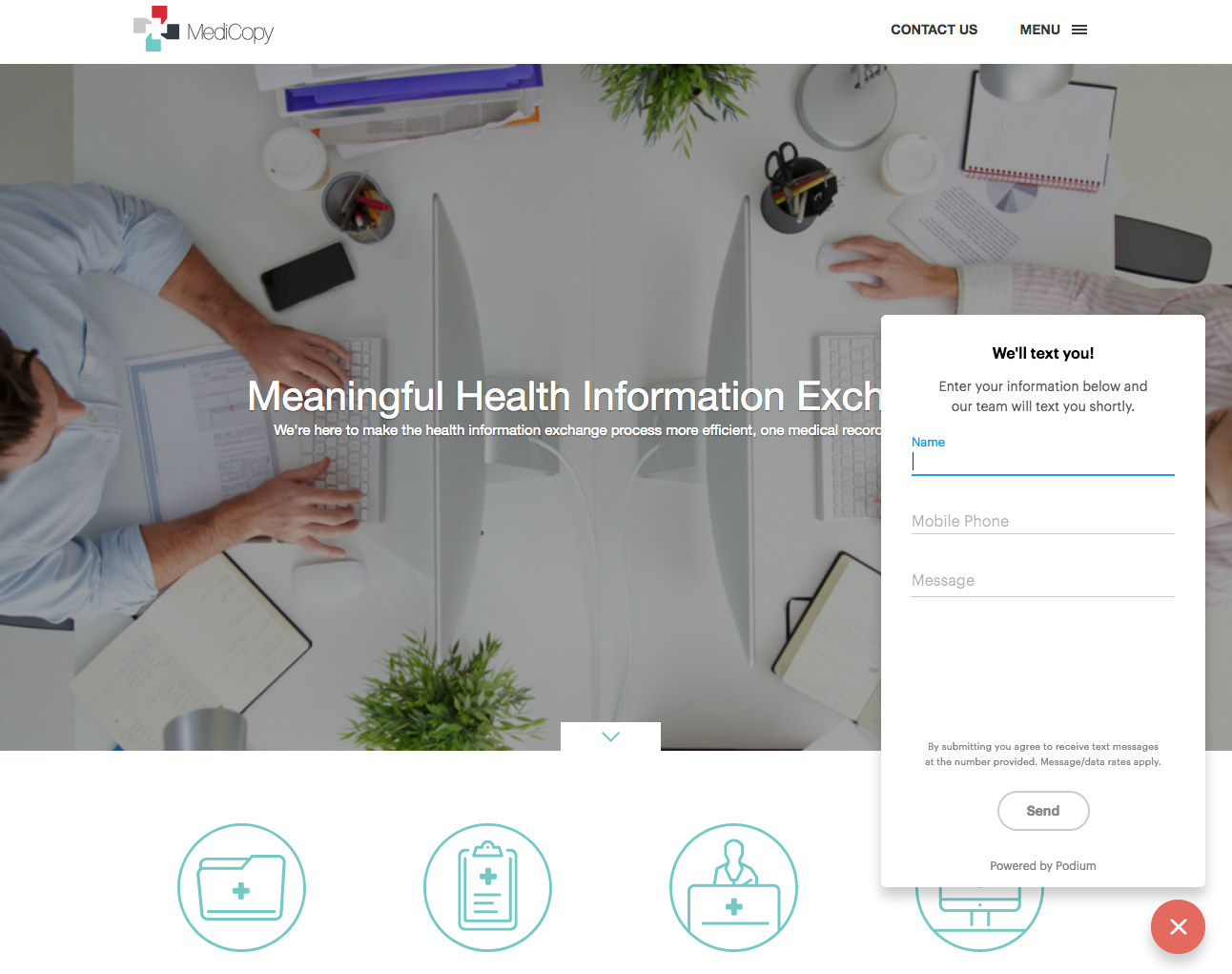 Questions? Feel free to chat us through Podium or give us a call at 615.780.2741